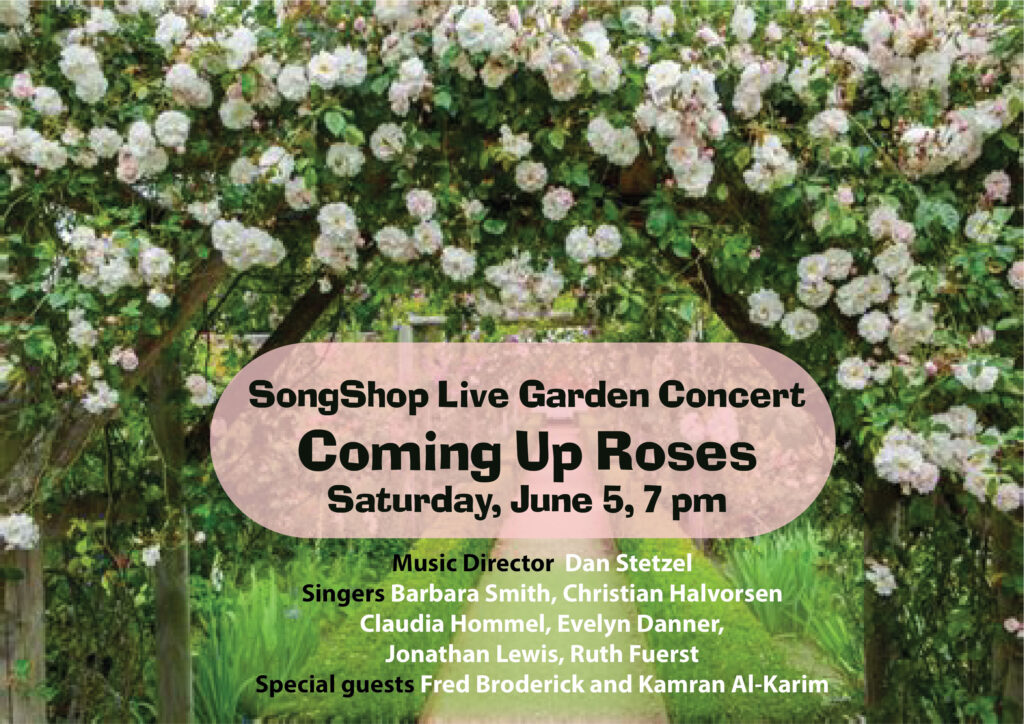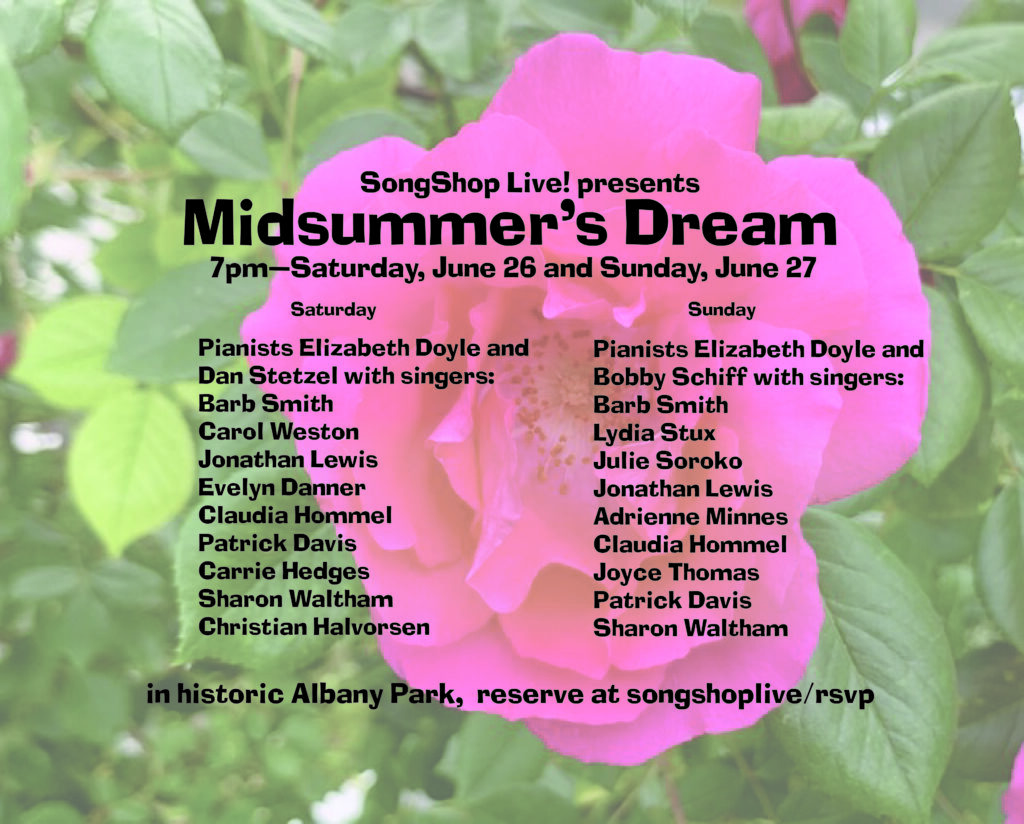 SongShop Live Garden Concerts
"Coming up Roses": Saturday, June 5:
[now available to view the recorded concert online]
"Midsummer's Dream":
Saturday June 26 at 7 PM
& Sunday, June 27 at 7 PM:


Suggested donation: $10 to $40, however no donation is too small nor too big. Become a VIP supporter of our SongShop Scholarship Fund by donating $40 or more.

Be sure to Register above to receive your link to the livestream.

Call 773.509.9360 for more information.